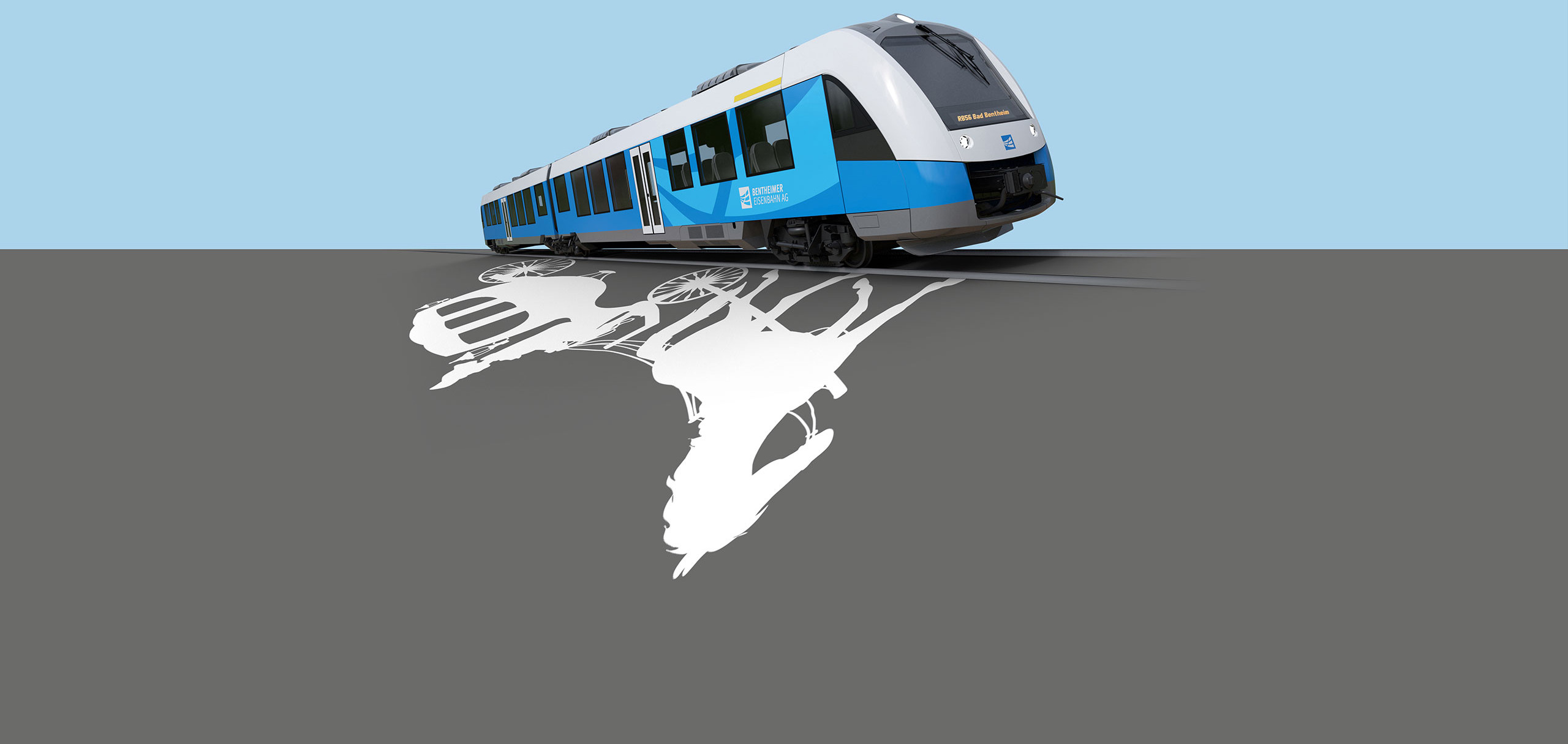 Welcome to Bentheimer Eisenbahn AG
The existing track infrastructure of BE Netz GmbH was upgraded for passenger rail transport.
After 44 years five highly modern trains are travelling at hourly intervals on the 28 km long track between Neuenhaus and Bad Bentheim. The Trains are equipped with air condition, WLAN, multi-purpose areas for bikes, strollers and wheelchairs.
The entrance opportunities at all stations are barrier-free. Bentheimer Eisenbahn AG has once again been awarded the contract to operate the line RB 56 Bad Bentheim – Neuenhaus (Regiopa Express) by the Landesnahverkehrsgesellschaft Hannover in a Europe-wide tender. The new contracts begins with the timetable change on December 12, 2021 and runs until December 2036.
We wish you a good trip!
Current information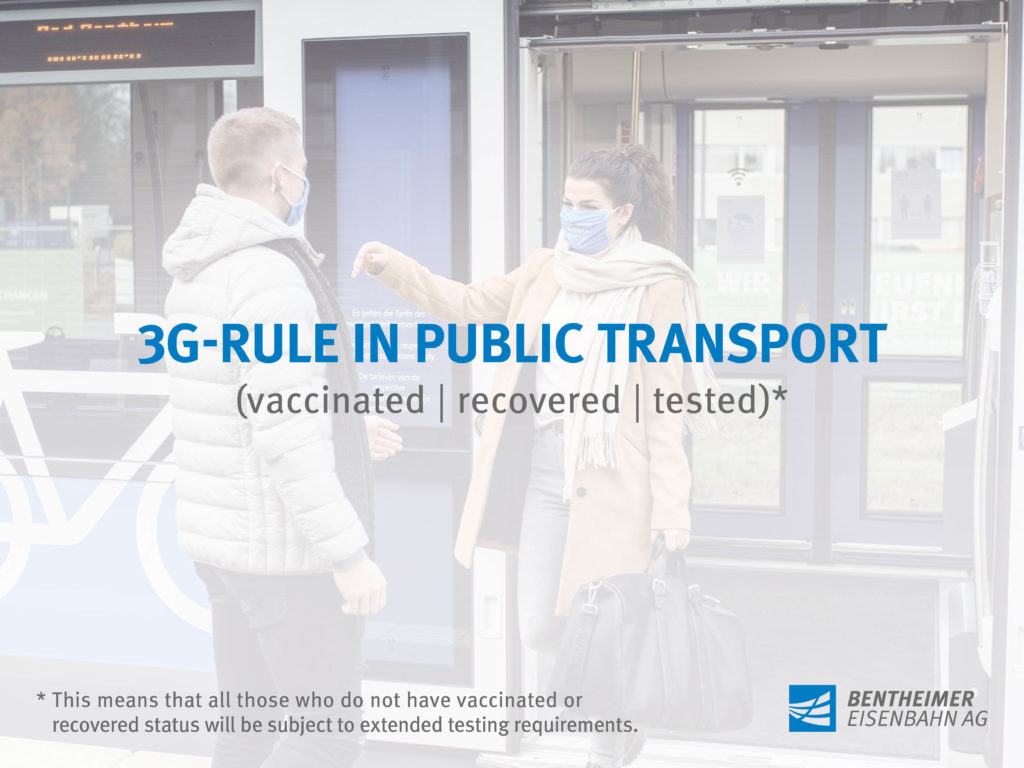 In all buses and trains and at all stops and platforms of Bentheimer Eisenbahn AG, our passengers are obliged to wear an FFP2 or comparable mask (e.g. N95). Children between the age of 6 and 13 years are also required to wear a mask; an everyday mask is sufficient for children. Children under 6 years of age are exempt from the mask requirement. (Lower Saxony Decree 12.12.2021)
We ask for your understanding.
---
Current timetable information 2021 / 2022 of RB56 Bad Bentheim – Neuenhaus
| Start | Line | Train number | Destination | Status |
| --- | --- | --- | --- | --- |
| Station | Arrival | Departure | Date |
| --- | --- | --- | --- |
---
---